Categories
contact us today
to see how we can help you
Prominent lawyers blog
Understanding Design Theft and IP Law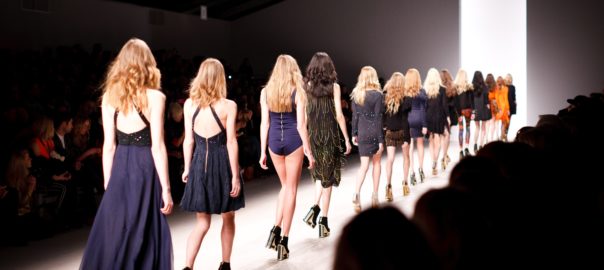 Australia's Intellectual Property (IP) laws provide a legal method to protect the innovative and creative concepts of designers. IP Law legally enforces rights to encourage technological innovation and artistic expressions. This is in particular important in creative industries including fashion, music and digital design. The legal framework of IP rights provides creative producers with the right to utilise their own creative work.
Design theft has always made up a portion of lost revenue for fashion brands. A shifting dialogue in the clothing industry is now seeing major fashion houses adopt a low tolerance approach. In this, the first part in understanding IP law is distinguishing the various rights in the industry.

Types of Intellectual Property
Trademark Law
Firstly, a trademark can be a name, phrase, number, sound, shape, logo, image or a combination of these. It serves to characterise the goods and services of a company or trader from the other. Trademarks help customers discerning the difference in the name and quality of a product. Examples of trade marks include Burberry's check pattern and Christian Louboutin's red-lacquered shoe soles. Before deciding on a trademark to register, it may be best to search the trademark database. Consulting with an Intellectual Property lawyer is advantageous to avoid infringing any existing registered IPs.
Design Law
Secondly, a design is the visual appearance of a product. For example: while two designers may each fabricate a pair of sunglasses, each will consist of a different design. Following suit are different production techniques and brand name, reflecting diverse types of IP. Designs that entail unique and exclusive details can be registered under IP. This would ultimately grant the designer protection for the visual manifestation of the product not its material, texture or function. Australian artist Ken Done was able to register pillowcases and quilt covers featuring his artwork because they were innovative.
Patent Law
Next, a patent is a legally enforceable right for a device, substance, method, or process. In order to register a patent, an invention must be new, innovative and practical. Patents may not immediately spring to mind when considering the fashion industry. Technical innovations can push a fashion business ahead of their competition. For example, creation of new fabrics that do not crease or are more weather resistant. Such a patent portfolio could attract business partners or investors. An example of a fashion brand registering a patent design is Italian company Grindi Srl. This brand invented Suberis, a fabric made of cork, said to be light, stain-resistant and waterproof.
Copyright Law
Finally, Copyright protects the creative expression of ideas, in writing, music, visual images, moving images and computer programs. It can also protect other things like databases and broadcasts. It provides the exclusive rights to use, copy, license, perform and modify the creative work. A copyright notice states who created the work and when. Copyright enables a person to control the use of their creative expression. Australian brand Seafolly is a perfect example of copyright infringement. In 2014, the label won a case against Fewstone (known as City Beach) in the Federal Court of Australia. The infringement was against their competitor who violated copyright laws through utilising fabric designs. This resulted in City Beach having to pay over $250,000 in damages and having to hand over all remaining stock to Seafolly.
Registering protection under IP law is a commercial decision that requires elements of consideration. It is also vital to consider that IP laws vary from country to country. Thus, if one intends on promoting their designs internationally, it's crucial to be conscious of the legal process. The International Convention for the Protection of Industrial Property (better known as the Paris Convention) includes Australia. This Treaty protects creative work. Overseas IP applications must be filed in individual countries however.
IP Law Sydney
It is advised that merchandisers and designers consult with Intellectual Property Lawyers before registering a design or trade mark. If you're someone who has had a design or trade mark infringed, it would be best to discuss the issue with a commercial Litigation Lawyer.
Our intellectual property lawyers are based in Sydney CBD, Burwood, Brisbane, and nationwide. Write to us at info@prominentlawyers.com.au.
The comments in the article are general in nature and should not be relied upon as a substitute for professional advice. Anyone intending to apply the information contained in this newsletter should seek their own professional advice to independently verify their interpretation and the information's applicability to their particular circumstances. This article is issued as a helpful guide to clients and for their private information. Therefore, it should be regarded as confidential and not be made available to any person without our prior approval.
Liability limited by a scheme, approved under the Professional Standards Legislation.