Categories
contact us today
to see how we can help you
Prominent lawyers blog
Prominent Lawyers in Support of Local Sydney High School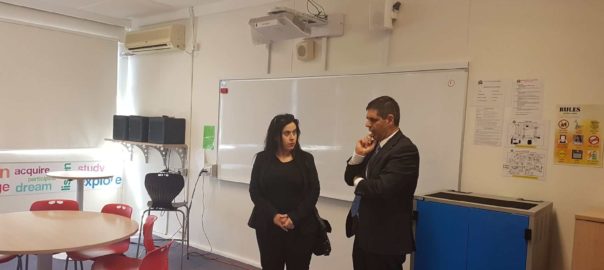 Prominent Lawyers has recently entered into an exciting new collaborative relationship with Kingsgrove North High School (KNHS).
Our firm believes in actively encouraging and supporting education– this initiative with KNHS, which endeavours to foster academic opportunities for their students, is a great opportunity to give back to the community.
During a recent visit, our team met with the KNHS School Principal to discuss the sponsorship and upcoming program that we will be a part of.
Motivated by values of diversity, innovation, quality education and cultivating an atmosphere of goal-driven students, KNHS values and encourages excelling to the highest level of performance its' scholars can achieve. As such, we at Prominent Lawyers also place this in high regard and embrace the sponsorship for assistance.
We look forward to furthering this association and out involvement in the local community.