Categories
contact us today
to see how we can help you
Prominent lawyers blog
Congratulations to our Newest Associates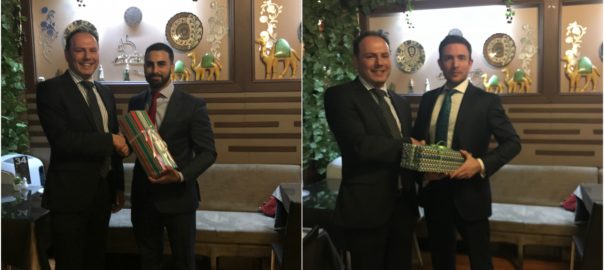 Prominent Lawyers is pleased to announce that effective 1st July 2017, two of our lawyers have been promoted to Associates.
Thomas Coxall and Laith Abu-Ali were recognised for their ongoing contribution to the firm's accomplishments, as driven, loyal and passionate team members.
"With great delight, Prominent Lawyers is thrilled to promote two of our team members, Thomas Coxall and Laith Abu-Ali to Associates. After years of commitment, hard work and dedication, this is a significant stepping stone for Mr. Coxall and Mr. Abu-Ali and a well-earned advancement in their careers. With rapid expansion, a newly added legal service to the Firm- Immigration Law, and a growing team, this is also a milestone for Prominent Lawyers and we look forward to the time ahead. We have many exciting things coming up and this is just the beginning."
Principal and Managing Partner, Mr. Anthony Bazouni
As we expand, this is a momentous event in the history of the Firm and amongst the development of our staff.